Elevate Your Living Space with ANQ: A Guide to Home Decor and Rewards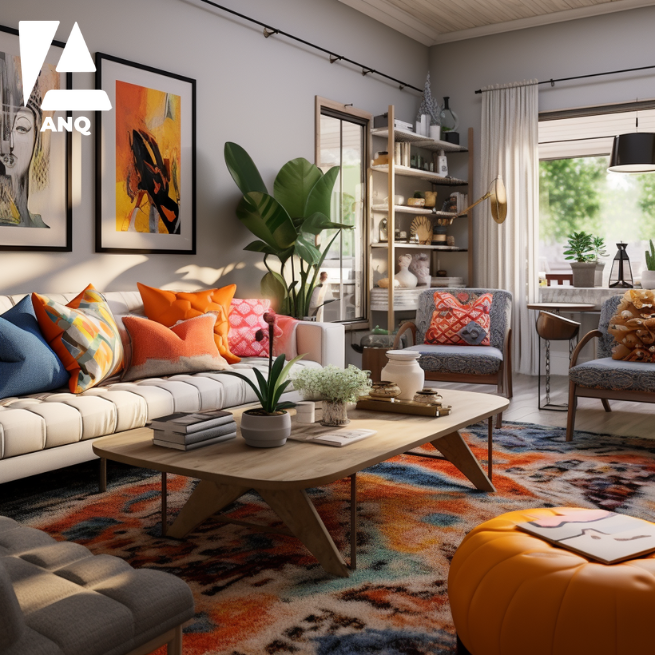 Creating a warm and inviting living space is an art, and Anq is here to make your journey into home decor even more rewarding. With a carefully curated selection of brands, Anq empowers you to transform your living spaces into your dream haven. Not only that, but Anq also rewards your efforts in style, making your home decor endeavors a financial gain.
Transforming Spaces with Anq Rewards: Anq brings a palette of brands to your fingertips, offering enticing rewards that elevate your home decor game. Let's explore how Anq can make your space truly yours:
Wakefit: Enjoy a good night's sleep with Wakefit's ergonomic furniture. Anq offers an impressive 4.75% bounties on your purchases, making your journey to comfortable living even more satisfying.
Home Centre: Embark on a journey of creativity with Home Centre's exquisite decor pieces. Anq adds a touch of elegance with 3.5% bounties, turning every decor choice into a rewarding experience.
Prestige Smart Kitchen Appliances: Infuse style and functionality into your kitchen with Prestige's modern appliances. Anq rewards your culinary aspirations with 5.5% bounties, making your kitchen upgrades all the more delightful.
Danube Home: Redefine your living spaces with Danube Home's unique furniture and decor pieces. Anq brings a touch of elegance with 4% bounties, allowing you to invest in your decor vision while earning rewards.
Pepperfry: Express your style with Pepperfry's vast range of home decor solutions. Anq enhances your shopping experience with 4.75% bounties, adding value to your decor choices.
Shopper Stop: Elevate your wardrobe and home decor with Shopper Stop's diverse offerings. Anq provides a fashionable twist by offering 5.5% bounties on your purchases, combining style with rewards.
Anq's X Card: The Ultimate Home Decor Companion Anq's X Card not only opens doors to exceptional rewards on shopping but also offers a way to earn while you spend. With 1% bounties on every transaction using the X Card, you're turning your everyday expenses into potential gains.
Creating Joyous Spaces with Financial Prudence: Home decor doesn't just enhance aesthetics; it also adds value to your living environment. With Anq, you're not only adorning your spaces but also building a wealth of rewards that can appreciate over time. Plus, the Anq's X Card encourages mindful spending, allowing you to control your budget and prioritize financial stability.
Anq brings together the worlds of creativity and financial prudence, empowering you to shape your living spaces while building wealth. Explore Anq's remarkable rewards on renowned home decor brands, and let your decor journey be an experience that adds beauty and value to your life. Start decorating and earning rewards with Anq today!