Unlocking the Power of Anq X Card and Shopping: Your Guide to Seamless Transactions and Rewards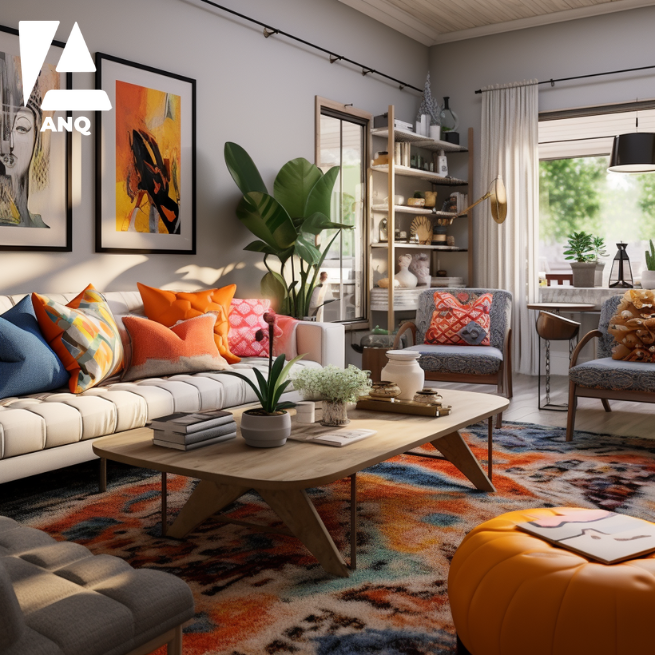 In a world driven by convenience and innovation, Anq introduces its groundbreaking X Card and Shopping – a gateway to a new era of financial empowerment. The Anq X Card isn't just another card; it's a key to unlocking a realm of rewards, seamless transactions, and enhanced financial control. Let's embark on a journey to understand how to wield the power of the Anq X Card.
💡
Learn more about Anq and it's mission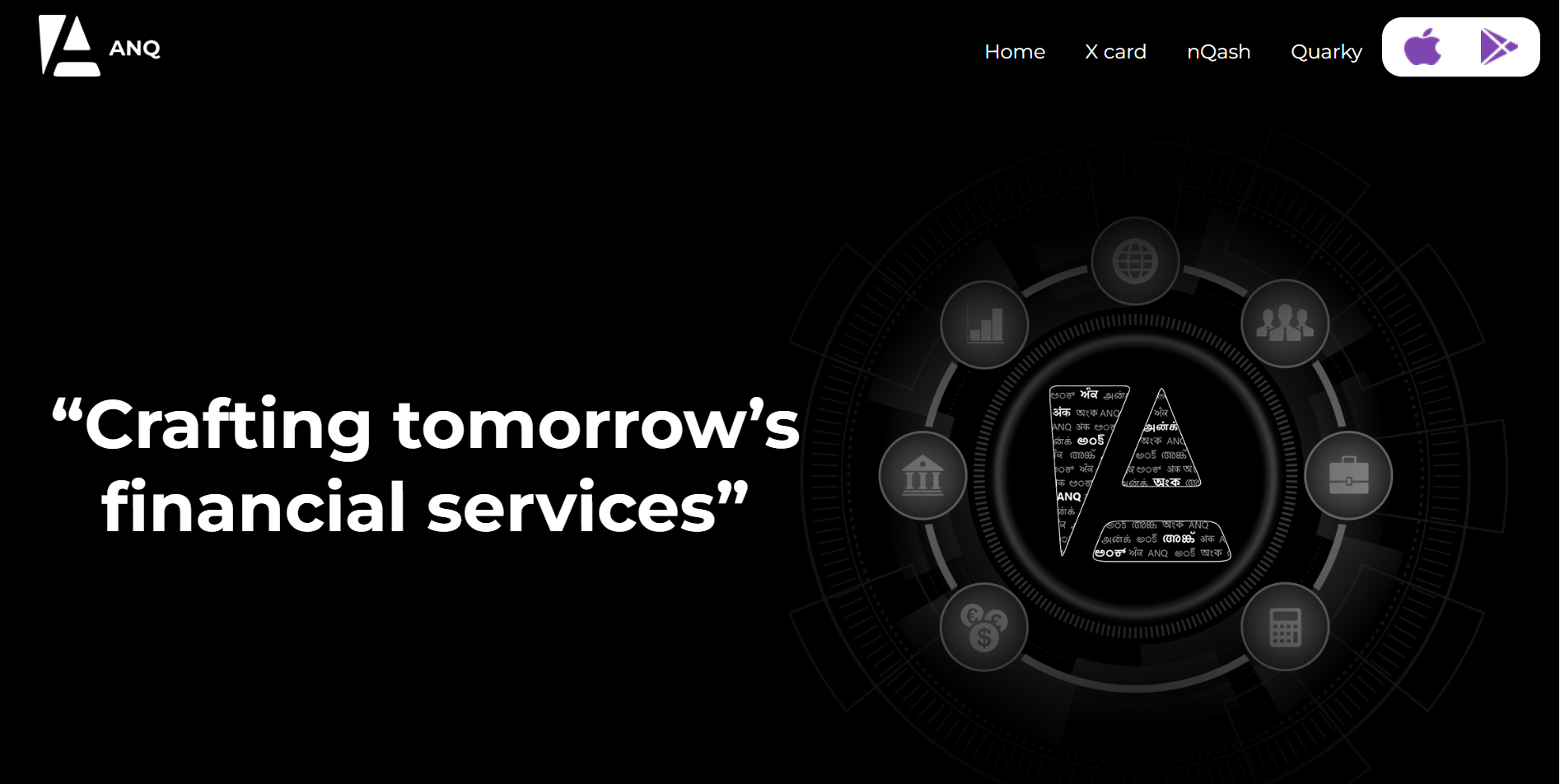 1. Getting Started To start your journey with the Anq, simply sign up for an Anq account by downloading Anq app from Playstore or Appstore
https://anqapp.app.link/ANQSOCIAL
Once you download the app, it will ask you to provide your phone number, verrify the same, email id, bounty mode selection (between BTC and Gold and this can be changed anytime), onetime lifetime membership fees, KYC (Aadhaar number and PAN) and you are all set. Once you're onboard, Shopping is enabled and for X card, you need to apply for the X Card through the app (all free of cost since there are no hidden fees or annual or any other charges). Our seamless application process ensures that you'll have your X Card in no time and all set to use Shopping immediately.
2. X card Activation and Setup Upon receiving your X Card, activate it through the Anq app - enable your transaction (for Online / Offline / Tap and Pay) and set the required limit for security purpose. Add money through any of UPI app to your X card You're ready to go. The app offers step-by-step instructions, making the process effortless.
3. Apply for physical X card On the app, apply for physical card by providing details of choice of place of delivery. If it's your KYC address then just click and done else provide detail address and card would be delivered to you in 7 working days. Post receiving card, set pin and enable for POS transaction - all from the Anq app.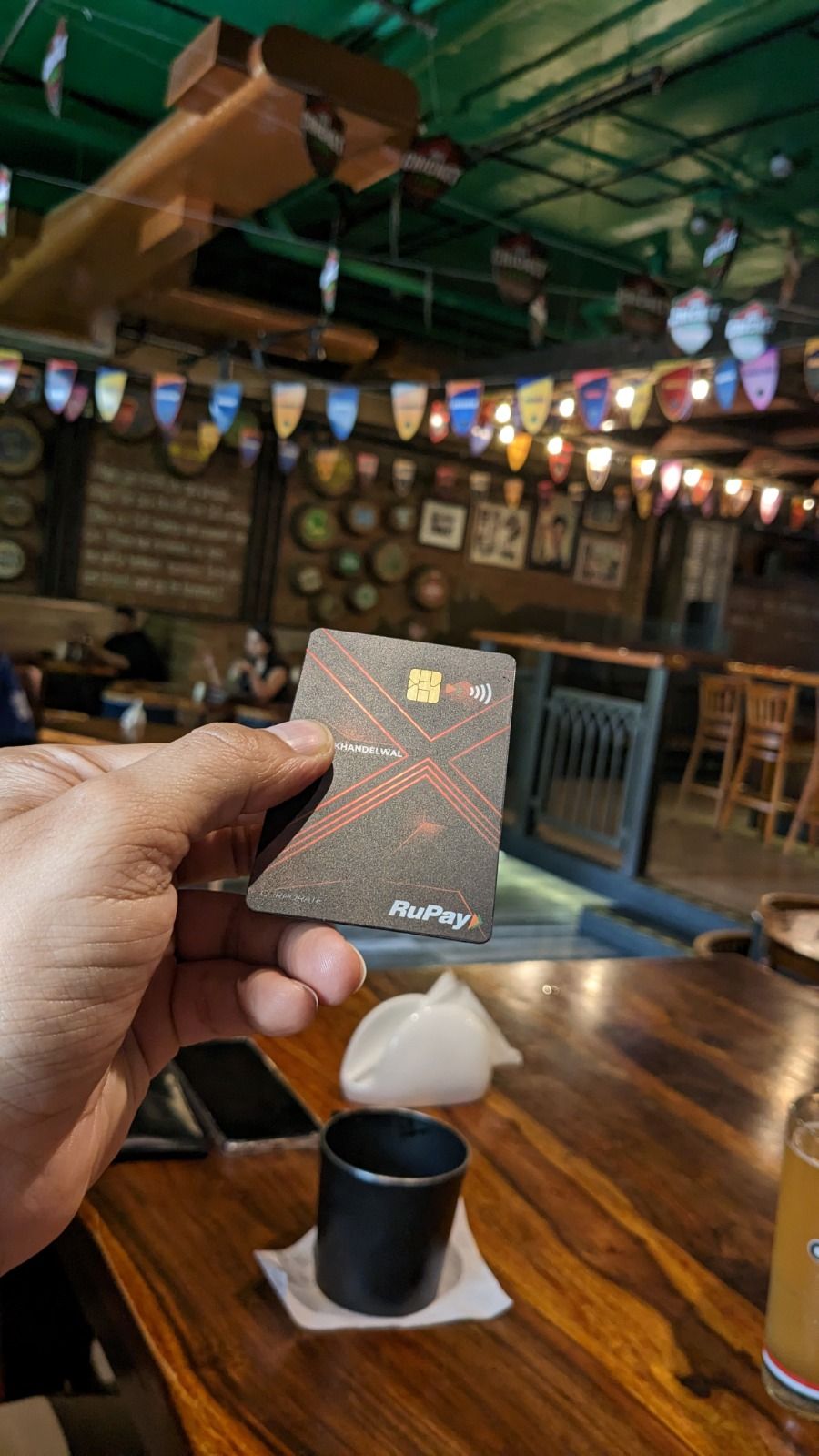 4. Understanding X Card Benefits The Anq X Card isn't just about transactions; it's about earning rewards as you spend. Every transaction you make with the X Card earns you bounties in the form of Gold, creating a pathway to potential wealth accumulation.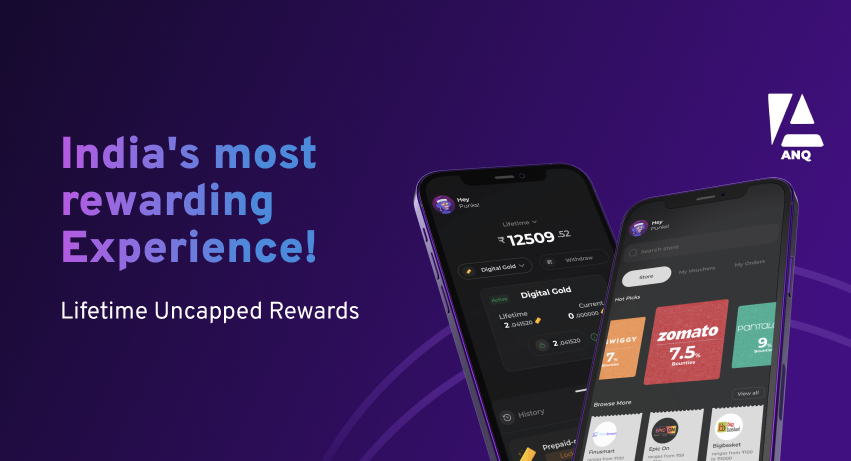 5. Understanding Anq Shopping Benefits
Utilize the Anq's power further by exploring Anq Shopping. Earn generous rewards when you shop with our partner brands. From fashion to electronics, your purchases are now an avenue for financial growth.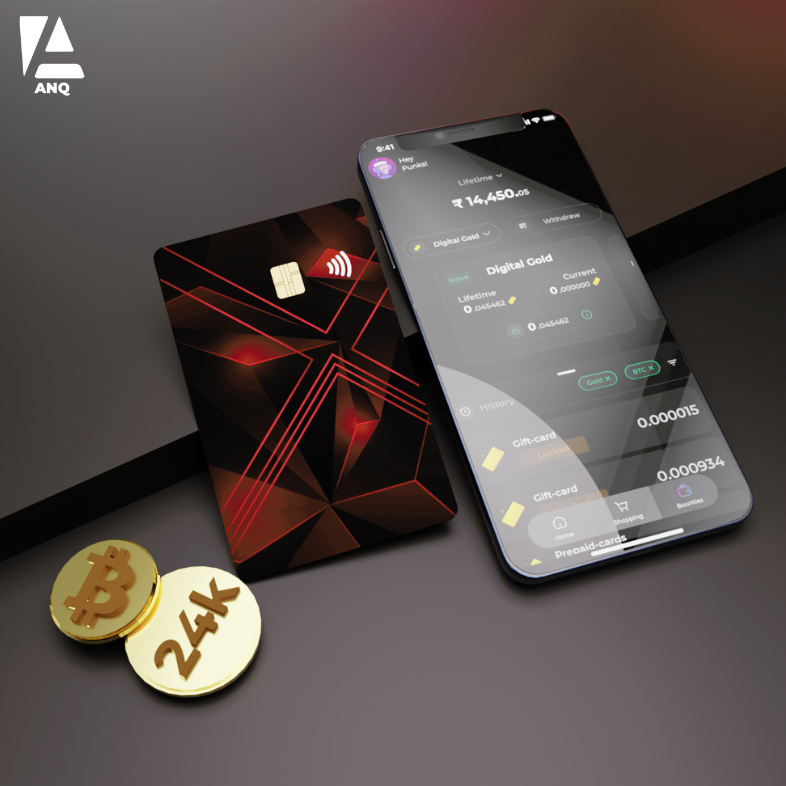 6. Using X Card for Transactions Use your X Card just like any other debit or credit card for everyday purchases – whether it's shopping, dining, or travel. With each swipe, you're not just spending; you're accumulating valuable Gold rewards.
7. Track Your Rewards The Anq app provides real-time tracking of your Gold rewards. Watch as your Gold holdings grow with every transaction, giving you a tangible sense of your financial progress in Bounties section on app.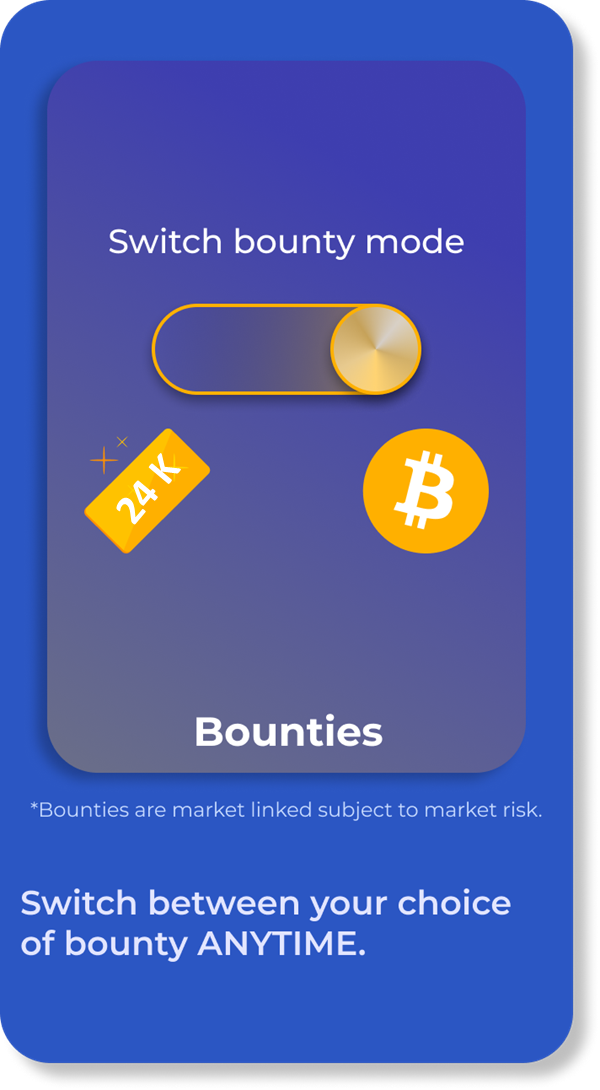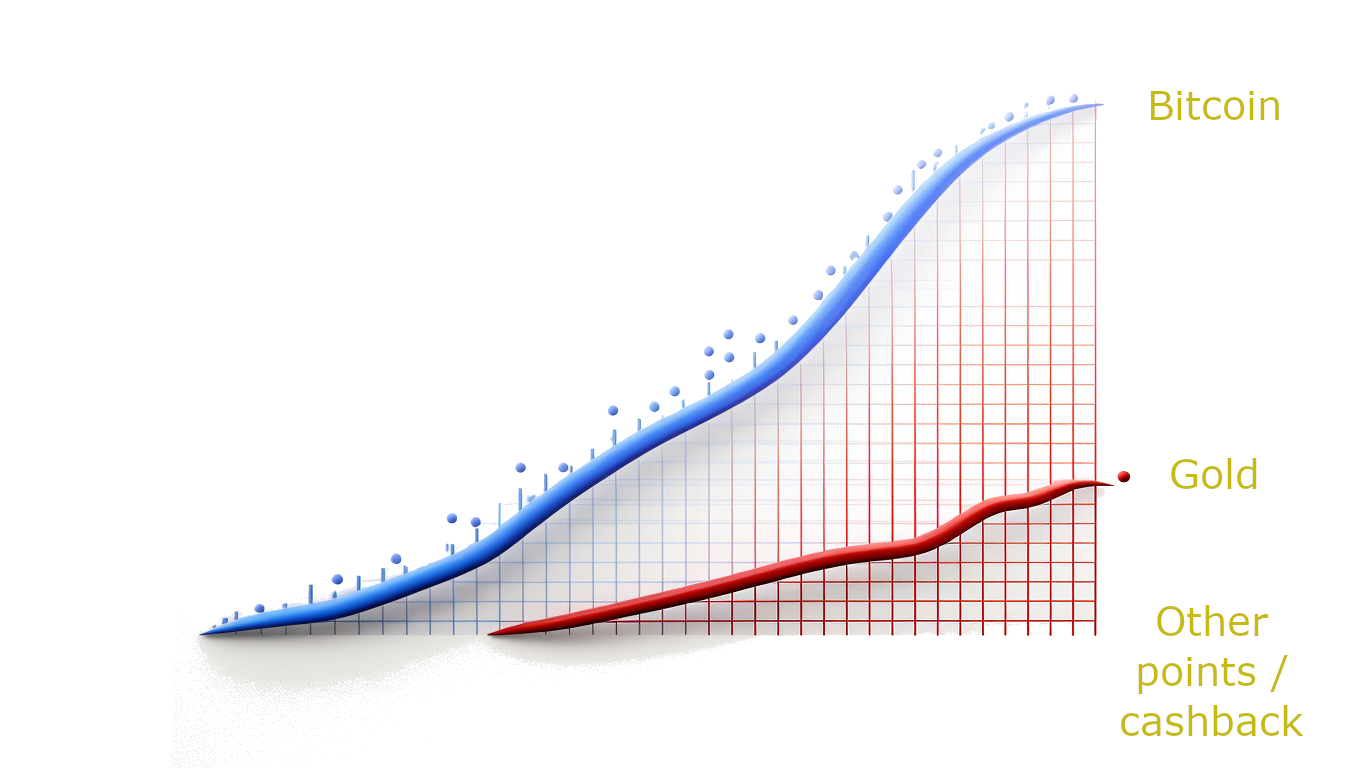 8. Security and Control Anq places security and control in your hands. The app allows you to monitor transactions, set spending limits, and receive instant notifications for every transaction. Your financial wellbeing is our priority.
9. Easy Redemption When you're ready to reap the rewards of your hard-earned Gold, simply redeem them through the app. Exchange your Gold for tangible items or hold onto it for potential appreciation. If you have opted for BTC bounty, then simply transfer the BTC to your own wallet.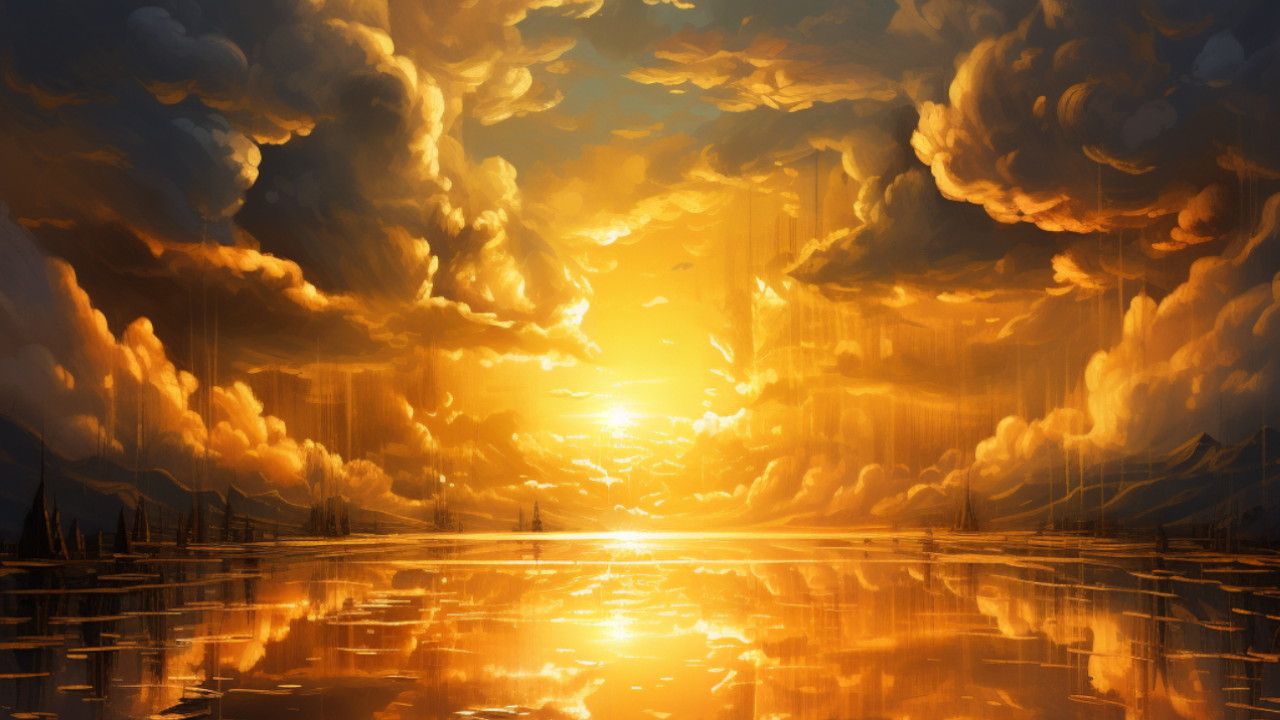 10. Continuous Innovation Anq is committed to evolving and enhancing its offerings. Expect regular updates, new features, and exciting partnerships that expand the possibilities.
The Anq X Card isn't just a financial tool; it's a gateway to financial empowerment. With its seamless usability, powerful rewards, and thoughtful security features, the X Card transforms the way you transact and earn. Experience the future of finance with the Anq X Card – a card that doesn't just fit into your wallet but propels you toward a more prosperous future.
In addition to its groundbreaking X Card, Anq offers an exceptional shopping experience that adds a new dimension to your spending. Anq Shopping isn't just about making purchases; it's about turning your spending into a rewarding journey. With partners ranging from renowned fashion brands to top-notch electronics stores, Anq Shopping lets you earn generous rewards on every purchase. Imagine upgrading your wardrobe with the latest trends while simultaneously accumulating Gold rewards that hold the potential for value appreciation. Whether you're treating yourself to a shopping spree or ticking off items from your wish list, Anq Shopping transforms the way you shop, turning it into an avenue for financial growth. Explore the world of Anq Shopping, where each transaction is a step toward a more prosperous future.