Join the Future of Rewards with X Card: Unleashing the Power of Anq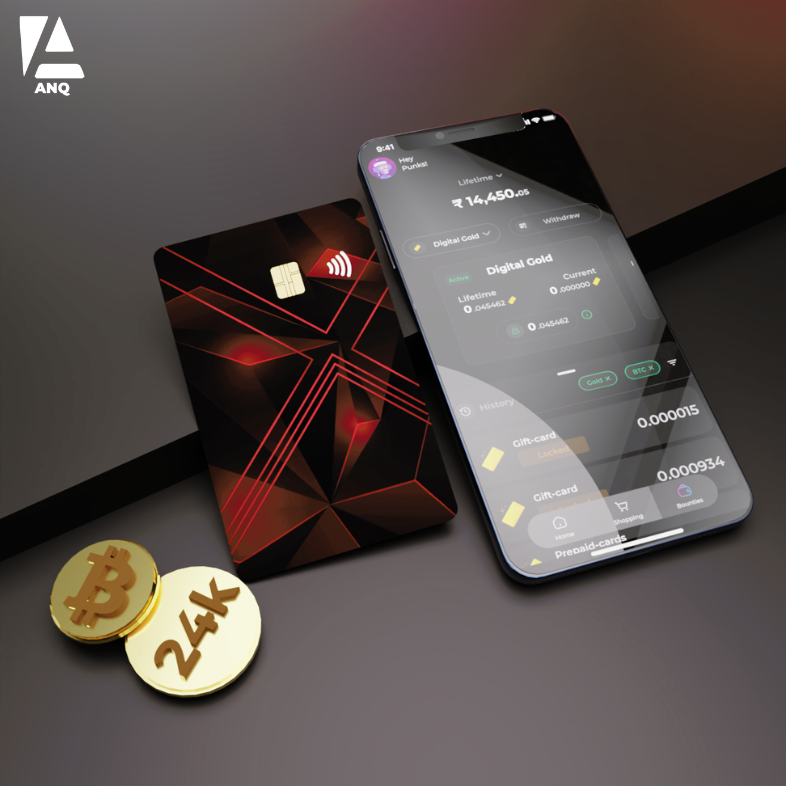 In today's fast-paced world, financial empowerment and smart spending are becoming increasingly vital. The traditional methods of earning rewards are no longer enough to keep up with the demands of modern consumers. However, there's an exciting new solution on the horizon that's set to revolutionize the way we approach rewards and financial benefits – the X Card from Anq.
The X Card - Elevating the Rewards Game: The X Card is not just another credit card; it's a game-changer that empowers users to maximize their rewards and earn while they spend. With Anq's innovative approach, every transaction becomes an opportunity to create wealth and build a stronger financial foundation.
💡
Earn rewards in gold or bitcoin - With Anq, you can earn rewards in either gold or bitcoin. Choose the bounty mode that suits you best and start accumulating valuable assets.
Unmatched Rewards on Everyday Purchases: Unlike traditional credit cards that offer limited rewards or cashback on select categories, the X Card takes it up a notch. It offers a jaw-dropping 1% unlimited, uncapped rewards on multiple spends of Rs 150 and above. That means every time you use the X Card, you are earning rewards that know no bounds. Say goodbye to mediocre rewards and embrace the extraordinary!
💡
Convenient and secure prepaid card : X card offers a convenient and secure prepaid card solution. Enjoy the flexibility of a prepaid card while knowing your transactions are protected.
A World of Bounties on Your Fingertips: The X Card doesn't stop there. It opens up a world of bounties on some of your favorite brands, transforming your shopping experiences like never before. Earn up to 16% on various shopping vouchers from over 200+ brands, including Swiggy, Zomato, MakeMyTrip, and more. Anq has carefully curated this bounty program to cater to your lifestyle, making it truly exceptional.
💡
Access to exclusive offers and discounts : you'll have access to exclusive offers and discounts from our partner merchants. Enjoy special perks and savings on your purchases.
Rewards in Gold and BTC - No Strings Attached: Here's where Anq takes it up a notch – the rewards earned on the X Card are not in useless points or cashback. They are in real assets like Gold and Bitcoin! For every spend, you get rewarded with Gold or BTC worth its value at that moment. These rewards are market-linked, which means they have the potential to grow over time. It's like investing while spending – a powerful and revolutionary concept!
Anq - Transparent, User-Centric, and Future-Ready: Anq believes in putting the power back into the hands of the users. That's why the X Card comes with a one-time lifetime fee of just Rs 1,499, with no annual maintenance charges or hidden costs. Anq prioritizes user privacy and doesn't ask for unnecessary permissions, ensuring a seamless and secure experience.
💡
Join the future of rewards with Anq.
With the X Card, Anq is redefining the future of rewards and financial empowerment. Embrace the extraordinary and join the league of smart spenders who are creating wealth passively while enjoying their favorite purchases. It's time to experience the true power of rewards with Anq and elevate your financial journey to new heights!
#ANQXCard #FutureOfRewards #ANQFinance #UnleashThePower